Mr. Sabah Khaled AlGhunaim
Founder and Chairman of the Board
Being a Computer Science graduate from USA, Mr. Sabah has assumed several IT positions in Kuwait since the early 1970's. As the Founder and Chairman of Automated Services Network Company, Mr. Sabah leads the company to newer dimensions in business every day.
His vision and leadership has driven eNet to grow as the largest and most trusted payment solutions company in Kuwait. He continues to inspire the entire team to achieve the strategic goals of eNet, focused on service quality and availability, along with customer satisfaction.

Mr. Jamal Kubeer
General Manager
Mr. Jamal Kubeer is holding a BSc. in Electrical Engineering from Kuwait University and has over 30 years of experience in the IT industry. He has worked for several years in Canada and Dubai, doing projects for fortunate 100 companies such as HP, Nortel, Bank of Montreal. His main expertise revolves around IT systems, operations and management.
Mr. Jamal brings his vast knowledge and experience in Information Technology to build the strong IT infrastructure that supports eNet's business.
He is focussed on building world class innovative products and services for eNet, equipped with the latest trends and technologies in IT.

Mr. Afif Moukahal
Executive Manager
As the Executive Manager of eNet, Mr. Afif develops and manages all strategic business partnerships for eNet. With extensive experience of over 25 years in business development, management and contract negotiations, he drives the rapid business expansion process for eNet.
Mr. Afif develops the commercial strategy through customer experience oriented solutions that has proven to increase the market share . He has also introduced innovative sales channels, e-Commerce, and corporate distributions opportunities for eNet.
Mr.Afif holds a graduation in Business Administration from Ein Shams University-Egypt, in 1988.

Mr. Thomas John M.
Finance Manager
Mr. Thomas John M. is the Finance Manager of eNet, leading all key financial aspects for the company. He brings along an extensive 35+ years of experience in the finance sector and works with the management team in defining key strategies and roadmaps for eNet.
Being with eNet from the start, he has played a key role in developing and maintaining strategic relationships with all our partners.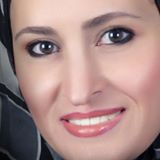 Nesrine Zakaria
Administration Manager
Ms. Nesrine got her Master's Degree in Computer Science, major E-Commerce with distinction from the University of Sunderland, UK in 2004. She was also one of the first to obtain Microsoft Certified Solutions Developer Certificate in 2003.

Ms. Nesrine has more than 20 years of experience making her a creative and experienced management professional in the project management, consulting and development sectors. She is professionally exploiting her expertise in business development and her leadership skills in senior management.